Team & Enterprise Memberships
There's never been a more important time to be good at this.
Social unrest, tight labor markets, high employee expectations, and now a floundering economy: Organizations rely on sound people practices to weather these types of challenges. Sound people practices are created by smart people leaders who have up-to-date, accurate, and unbiased data and insights.
See where we're going with this?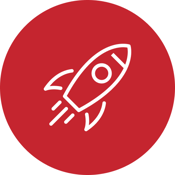 Upskill your team
Help your team develop the skills they need to have a true impact on the organization. Get the latest research on skills, DEIB, analytics, learning, and people technology.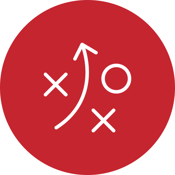 Get on the same page
Get your team on the same page and heading in the same direction! Leverage models and tools that can create a common language and mindset.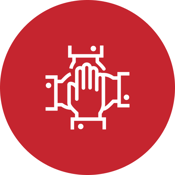 Connect with others
Member-only monthly webinars, roundtables, and a rich community can help your team think outside of the proverbial boring, boring box.
Give your team the support they need
Whether you're a team of 5 or a team of 300, RedThread's team membership equips HR leaders and professionals with data and insights that not only make them sound smart at cocktail parties, but helps them have real impact on their organizations.
Membership includes:
Cutting-edge research library:

Members have unlimited access to the latest research, data, and trends on all things work.
Data & insights:

Including in-depth reports, literature reviews, events, and infographics.
An incomparable community:

Learn and share with thought leaders and industry peers.
Tools and examples:

Case studies, resources, and other tools to incorporate the research into your practices and processes.
Contact us for more info.