Overview
Title: Learning Tech Trends: Get Ready for Disruption
Date: Wednesday, April 19, 1:00 PM ET
Duration:

60 minutes

Speaker: Dani Johnson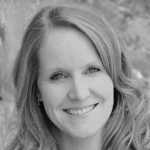 Description
What if, instead of trying to replicate old ways of employee development, you used technology to learn in completely different ways? We're seeing hints of this. With return-to-office plans and permanent adoption of hybrid work arrangements, technological advances are accelerating . . . and minds are opening.
Join us for our very first Tech Consortium-sponsored webinar, where Dani Johnson will provide an overview of this dynamic learning technology market, highlight some of the major trends being seen, and spotlight those companies you should watch in the employee development space.
This event is pre-approved for HRCI credit!

TC Members:
RedThread thanks its TC Members for making this webinar possible:
Join us for this special end-of-season webinar with hosts Dani Johnson, Stacia Garr, and Chris Pirie, along with special guest Ali Fuller GM, Employee Experience of Workday, where we'll recap the season's best moments and unpack our biggest learnings together.

Some of the key questions to be discussed by the panel include:

Are we in the midst of an employee experience evolution or revolution?

How should leaders be thinking about creating employee experiences that are meaningful for employees?

As employee experience only about "moments that matter," or is it more complex than that?

What's the role of data, technology, and systems in employee experience?