Why You Should Care:
Learning analytics has been a constant struggle for...as long as L&D has been a thing. But we've seen some pretty drastic changes in the last year - in terms of mindset, data and data sources, and technology.
What We'll Cover:
7 key aspects that L&D functions should be skilled in
Trends in learning analytics - what has and will change
How tech developments are playing a big role
How leading organizations are approaching learning analytics
Who's Presenting: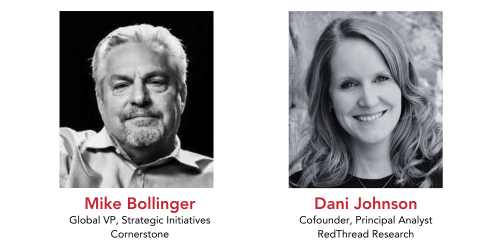 Who Should Attend:
Professionals looking to enhance their L&D strategies, harness actionable insights from data, and drive tangible business impact.
Sign Up Today.